In today's world, maintaining and upgrading your vehicle is essential to keeping up with the ever-changing automotive landscape. Whether you're looking to enhance performance or replace a worn-out engine, the process can often be overwhelming. However, with the convenience of online platforms like USA Auto Part LLC, finding the perfect used car engine becomes a breeze.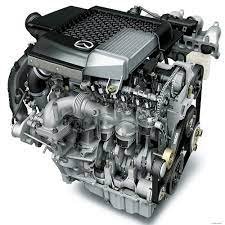 Why Choose USA Auto Part LLC's Used Car Engines?
There are several reasons why you should consider purchasing a used car engine from USA Auto Part LLC:
Cost-Effective Solution: Buying a used car engine is a much more affordable option than purchasing a brand-new one. USA Auto Part LLC understands the importance of value for money and offers a wide selection of engines, including V8 and V6 options, at competitive prices.
Diverse Inventory: USA Auto Part LLC boasts an extensive inventory of engines compatible with a variety of makes and models. Whether you drive an Audi, BMW, Mercedes, Jaguar, or any other vehicle, you can easily find the perfect match for your needs.
Quality Assurance: Every engine available for sale at USA Auto Part LLC undergoes rigorous inspections to ensure quality and performance. You can rest assured that you are purchasing a reliable and efficient engine.
The Simple Online Buying Process
Purchasing a used car engine from USA Auto Part LLC is a straightforward and convenient process:
Visit the Website: The first step is to visit the USA Auto Part LLC website. The user-friendly interface makes it easy to navigate through the diverse range of engines available.
Identify Your Make and Model: Once you're on the website, select the make and model of your vehicle. The comprehensive selection caters to thousands of makes and models, ensuring you can find the right engine for your vehicle.
Enjoy Free Shipping: One of the standout features of USA Auto Part LLC is the convenience of free shipping. Regardless of your location in the United States, your selected used car engine will be shipped directly to your doorstep.
Fast Delivery: In addition to free shipping, USA Auto Part LLC ensures prompt delivery of your ordered engine. This efficient service allows you to proceed with your vehicle repairs or upgrades without unnecessary delays.
Upgrade Your Vehicle with Confidence
Choosing a used car engine from USA Auto Part LLC is not just a practical decision; it's a step toward enhancing your driving experience. Benefit from a cost-effective solution, a diverse inventory, and quality assurance as you embark on the journey of improving your vehicle's performance.
With USA Auto Part LLC, you can revitalize your ride and experience the thrill of driving with confidence. Explore the website, find the engine that suits your needs, and experience the convenience of online engine shopping.
Additional Tips for Buying a Used Car Engine
Conduct Thorough Research: Before making a purchase, research the different engine options available for your vehicle. Consider factors such as mileage, condition, and compatibility.
Seek Expert Advice: If you're unsure about which engine to choose, consult with a qualified mechanic or automotive expert. They can provide valuable guidance based on your specific needs.
Inspect the Engine: If possible, physically inspect the engine before purchasing it. Look for signs of wear and tear, and ensure that all components are in good condition.
Beware of Scams: Be wary of online scams when purchasing used car engines. Deal with reputable sellers and make sure you receive a warranty or guarantee.
Revitalize Your Ride Today
With USA Auto Part LLC's extensive inventory, quality assurance, and convenient online shopping experience, finding the perfect used car engine has never been easier. Upgrade your vehicle, enhance your driving experience, and conquer the road with confidence.